Cybersecurity

No longer can you rely on an anti-virus solution to sit in the background and detect the latest cybersecurity threats. As threats become more sophisticated you need a scalable system that can detect and anticipate threats before they reach your network.
Our fully-managed cybersecurity suite provides your business with a flexible security solution that incorporates around the clock monitoring and ongoing threat prevention to keep your business safe.​
60

%

of small businesses fold within 6 months of cyberattack.
32

%

of all successful cyber breaches involve the use of phishing techniques
75

%

of SMBs say they don't have the personnel to address IT security
Cybersecurity Awareness
Are your employees susceptible to clicking on phishing emails that could compromise your business? With our Cybersecurity Awareness Training, we provide your employees with realistic...
Early Detection and Responses
Our early detection software allows us to prevent and stop all forms of malware dead in its tracks.
Risk Intelligence
We scan for vulnerabilities that could allow unauthorized control or access to sensitive data on your system.
Threat Monitorings
We offer around-the-clock real-time security monitoring of all incoming traffic to servers, firewalls, and other critical devices. Our alert system detects malicious traffic around the world..
SUCCESS STORIES How MSP, Preferred Business Systems Inc, Reduced its Client's Cyber Risk to Virtually Zero
Founded in 1997, Preferred Business Systems (PBS) is a New-Jersey based technology solutions provider of hardware, office equipment and managed information technology (IT) services to businesses across the United States. PBS provides a comprehensive support system for everything their clients need to make their businesses as secure, efficient and productive as possible.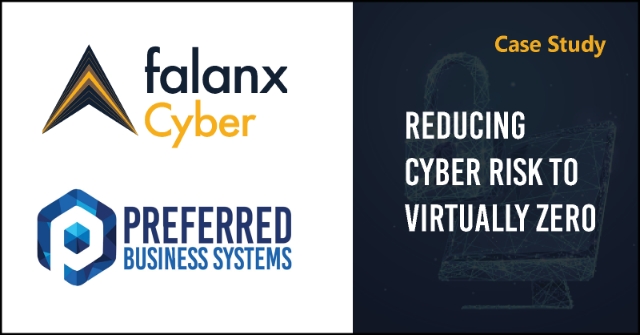 PDFS Cyber Security Resources
Frequently Asked Questions
Sed et neque a risus pharetra tincidunt. Maecenas facilisis elit nec ligula ultrices, egeteeee
In addition to hours and days of downtime, a data breach can cost small-to-medium-sized businesses up to $2,000,000. Less than 75% of small businesses believe they're ability to mitigate cyber risks as effective.